Tired of Zoom happy hours? Mixers in the break room?
Try something different.
While participation in work socializing may be a choice, enthusiasm—like any genuine emotion—is not. "Forced fun" reinforces a damaging idea that employees should put on a happy face or risk being labeled as disengaged. What if you can offer events that put (genuine) smiles on their faces?
Getting more creative with your event ideas may be just what you need to create unique experiences for your people that inspire authentic connection and real pleasure. Consider incorporating these novel approaches in your next work retreat.
Try mindfulness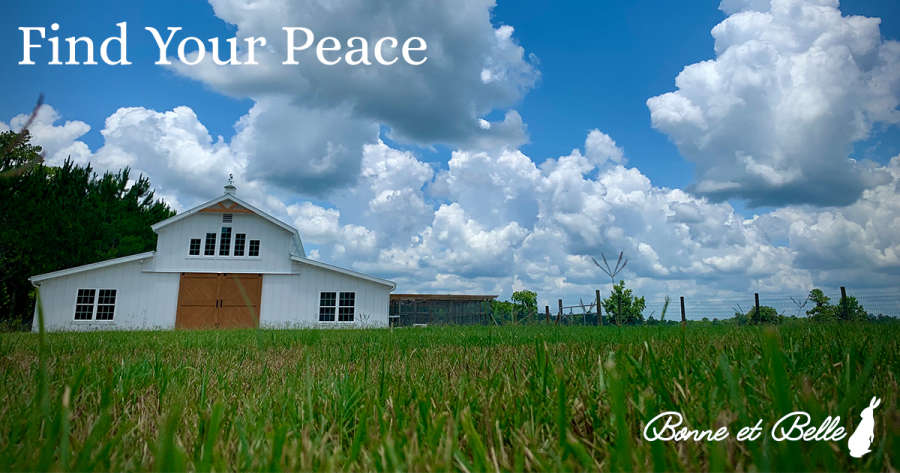 We all know intuitively that we tend to brighten up when we take time out of our busy, hyper-connected lives to pause and move away from the screens. The benefits are borne out in research too.
Studies on mindfulness suggest advantages including reduced stress and rumination, less emotional reactivity, boosts in working memory and focus, improved relationship satisfaction, and greater cognitive flexibility.
You've heard the proverb about teaching someone to fish rather than feeding them for a day. Here at Bonne et Belle in North Central Florida, we use this wisdom to shape how we host corporate events.
Our nature retreat and private event venue is the perfect setting for educating people about sustainable mind-body health through activities like our Mindfulness, Focus, Observation, and Listening Skill Development training program.
Take it outside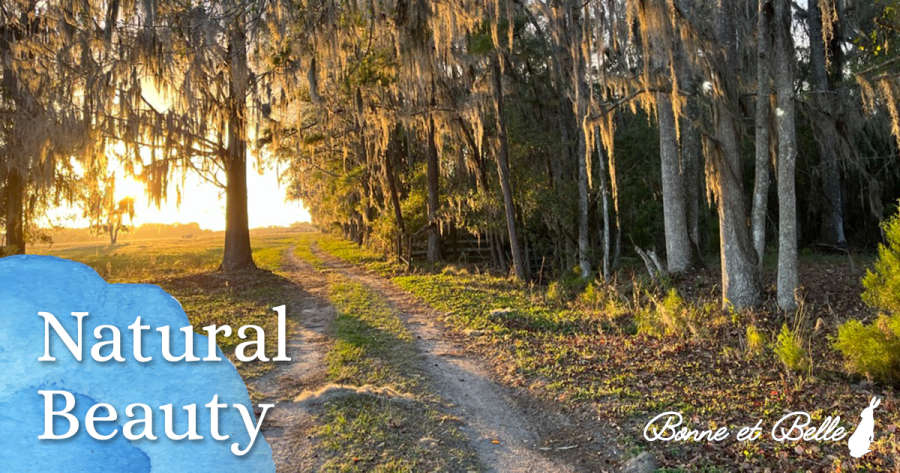 One 2019 study found that people who had spent at least two hours in nature during the previous week experienced significant improvements in their sense of health and well-being.
At Bonne et Belle, we're fortunate enough to be right in the middle of so much natural beauty, and we have seen its healing powers again and again. Whether we're helping you facilitate Diversity Training, Inclusionary Programming, Team Building, Team Growth, DiSC Training, or a custom program designed just for your corporation's needs, we allow you to temper the intensity of focused learning with peaceful outdoors.
Get centered among our fields, woods, and water as we guide you through a nature and forest-bathing walk or trade the boardroom for our White Barn and enjoy amenities like a built-in bar, a butler's kitchen, games, and a sunset-facing firepit.
Team-build by roughing it (glamorously)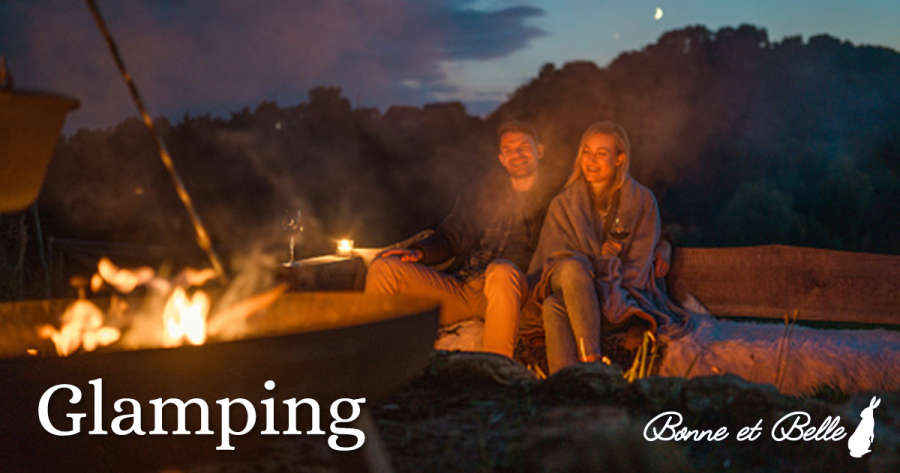 If your team enjoys the challenge of camping but appreciates the comfort of beds, access to indoor plumbing and electricity, and delicious, locally catered meals with vegetarian and vegan options, glamping may be just the event to get them excited.
Move your people out of the dreary office and into our beautiful bell tents in the fields of Bonne et Belle for a truly memorable company outing. When you reserve our village of canvas bell tents complete with real beds, luxury furnishings, USB charging, and tea light chandeliers, we reserve the entire venue just for you.
During your stay, we'll sweeten your experience with a farm animal meet-and-greet, fireside s'mores catered and served by our staff, lawn and table games, and movie-night options under the stars or inside the White Barn.
Take the first step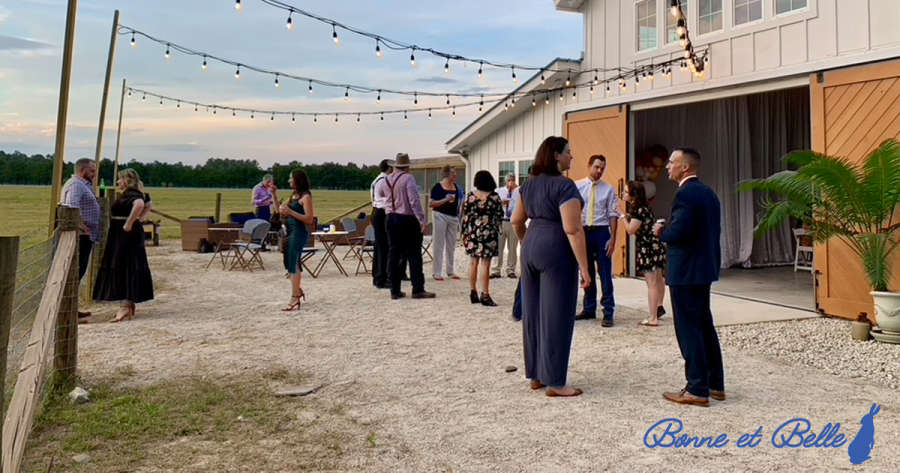 At Bonne et Belle, we help you strike the perfect balance between work and play, providing a variety of training options alongside the amenities that keep you comfortable.
Corporate socializing doesn't have to be uninspired. Surrounded by fields, woods, and open sky, you may be surprised to find that creativity and collaboration come naturally.
Want to give your employees an unforgettable experience? See how Bonne et Belle can make your next meeting, training, holiday, or team-building event something special.