Last year, 18% of couples chose to tie the knot at a barn or farm venue, according to Wedding Wire. More and more, barns are replacing banquet halls as the backdrop for fairy-tale weddings. After years of rising popularity, it's clear that barn weddings are here to stay.
Repurposed barns are often the perfect place to celebrate your love. They're spacious, flexible, and full of charm. Not many venues can compete with the beautiful vaulted ceilings, the surrounding nature, or the local character of a barn that's been passed down through the generations.
Here are a few of the many reasons barn weddings are so popular today.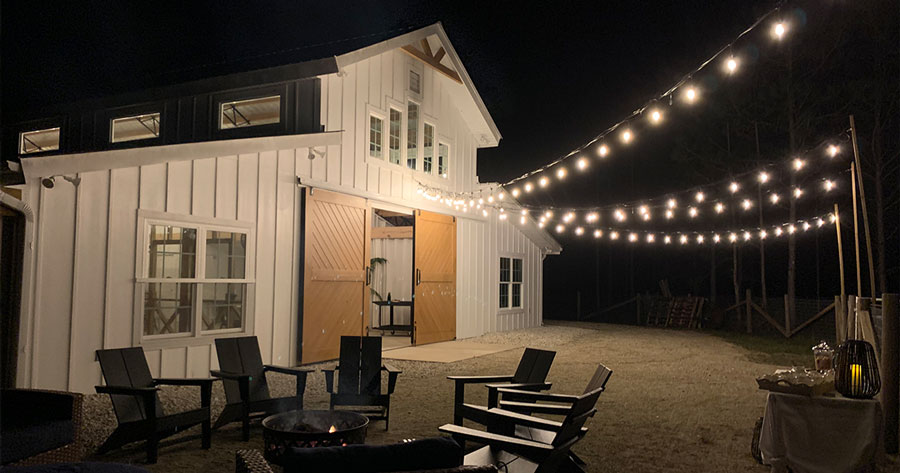 An Escape From Everyday Life
Your wedding day is something you'll remember for the rest of your life. Barns are the perfect venue for replacing the mundane with something completely magical.
Being surrounded by wild forests and blissful countryside keeps you present while you celebrate with loved ones. You'll feel like you've arrived somewhere special the moment you pass through the sliding doors. A serene barn setting helps you leave your daily stresses behind and focus on the lifetime ahead.
Picturesque Memories & Amazing Photo Ops
Design a stunning event that showcases your unique union. Add your colors to every corner, string twinkling fairy lights around, and feature your favorite flowers.
Barns are such a pleasure to customize with personal touches, but the built-in features you don't have to change are the best part. The surrounding nature and unique architecture will make for breathtaking photography and amazing memories. Imagine yourself holding your partner's hands under a beautiful vaulted ceiling, with a sunlit field behind you. Moments like these are the ones you'll look back on for a lifetime, so make every detail count.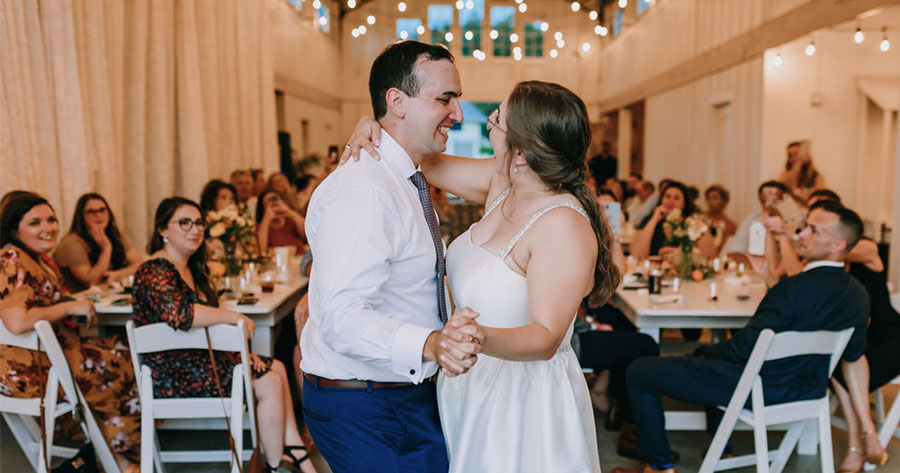 Built-In Shelter From Weather
Outdoor weddings come with one big caveat, especially in North Florida. After planning your wedding for months, the last thing you want is to change everything because of a few rainclouds.
Thankfully, barns provide the best of both worlds: shelter in case of a storm and access to the outside if the sun is shining. You can't control the weather, which is why this peace of mind makes such a difference. Knowing you're covered either way takes one more worry off your shoulders so you can enjoy every moment of your wedding day.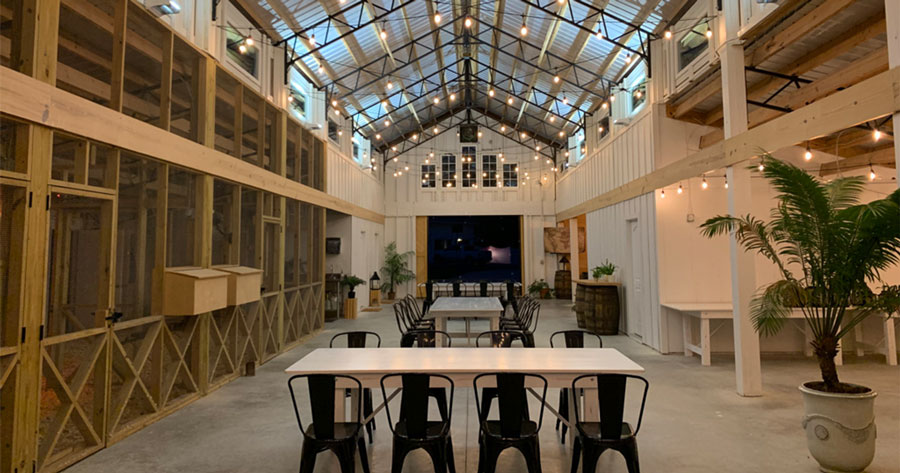 Flexible Spaces That Seat All Your Guests
With their spacious construction, barns offer ample space for entertaining guests. You can expect a beautiful main entertaining area, dedicated food preparation areas, and bathrooms for your guests. Many venues will also have suites for the bride and groom to get ready just a short walk away.
Bonne et Belle's White Barn is an example of all the spaces these venues can offer. With 3,300 square feet and seating for up to 100 dining guests, this venue offers all the room you need for a stunning ceremony and reception. When you purchase our wedding package, you have access to plenty of space, helpful staff, and other amenities. Our venue includes the following spaces:
Alcoves for dancing and other activities
A built-in bar
2 bathrooms (one ADA accessible)
Caterer's staging rooms
Butler's kitchen
A Carriage House Suite available as bride or groom ready room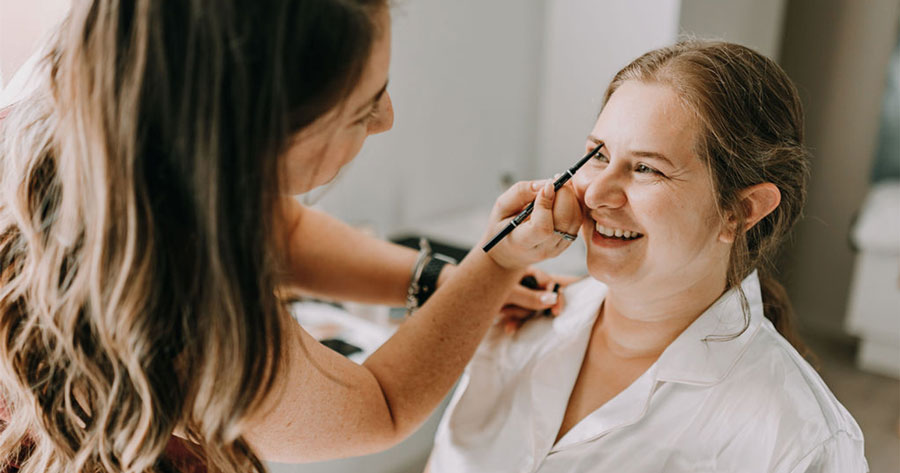 A Venue All To Yourself
A secluded spot is ideal for any private event – which is why they can be hard to come by in cities like Gainesville. Having your own space changes the atmosphere, simplifies the logistics, and keeps the focus on your event.
No crowded lobbies. No parking lot drama. When you choose a barn wedding, you don't have to share space on your special day. Couples that get married at Bonne et Belle's White Barn benefit from dedicated event staff, parking attendants, and plenty of square footage to set up, all just a 15-minute drive away from Gainesville.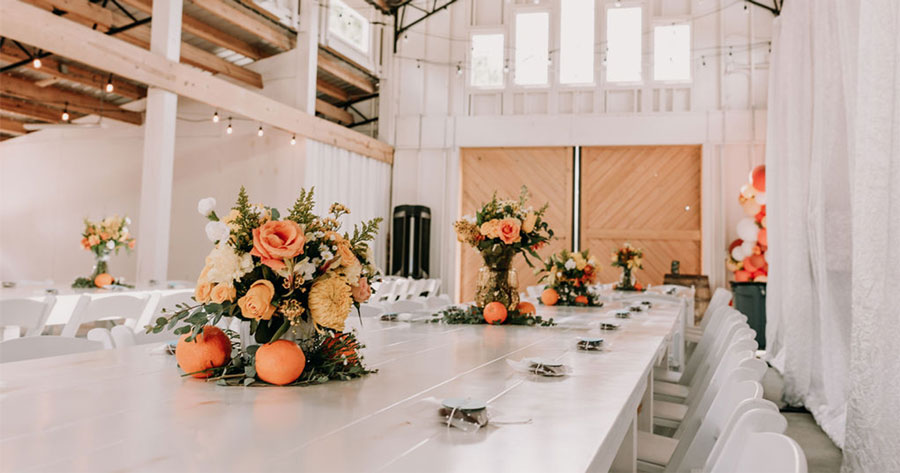 Professional, Local Staff
Your wedding is likely the biggest event you'll ever plan. Instead of spending your precious time researching vendors and hiring staff, simplify your life by choosing a reputable, locally-owned venue. These venues are often happy to offer lists of recommended vendors and provide event-day staff to ease your mind.
Barn wedding venues are very likely to be family-owned with staff well-versed in creating magical events. At Bonne et Belle, we'll recommend the best local vendors based on our experience with nearby caterers, DJs, and other services. Paired with our own event-day staff, everything is sure to go smoothly on your wedding day. With dedicated and helpful staff, we're committed to providing a personal touch you won't find anywhere else.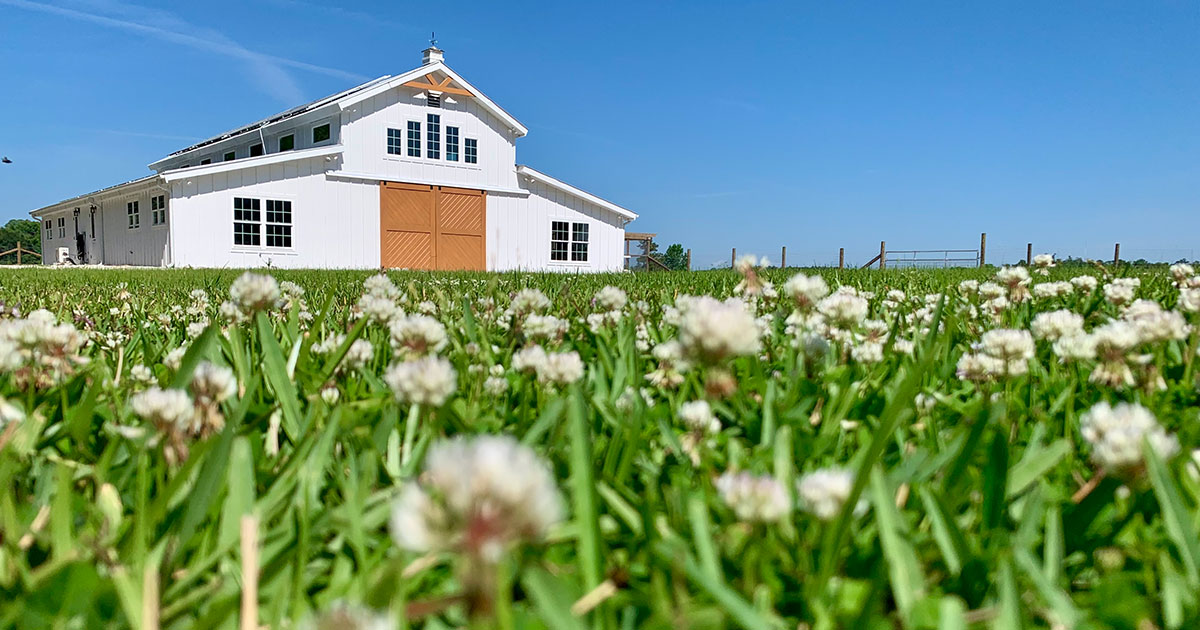 Start Your Fairy Tale In North Florida Nature!
Bonne et Belle's White Barn is a stunning wedding venue, surrounded by acres of beautiful North Florida landscape. With breathtaking views and plentiful amenities, our 3,300 square foot open-air barn will give your wedding tons of local charm. Our staff is dedicated to making your special day go smoothly, with a professional venue manager, event-day staff, and recommendations for the best local vendors.
Make your wedding day magical at Bonne et Belle! We're opening this October. Learn more about our wedding packages or schedule your tour today!