North Florida is known for breathtaking sights and refreshing natural attractions. With a combination of warm weather and stunning sights, it's the perfect place to rediscover nature. So how can you take advantage of our beautiful surroundings, right here in Gainesville?
For a refreshing and invigorating way to experience Gainesville's natural beauty, seek out guided opportunities to experience the outdoors. With an experienced nature guide at your side or an all-inclusive hospitality package, you're free to devote your attention to taking in your surroundings.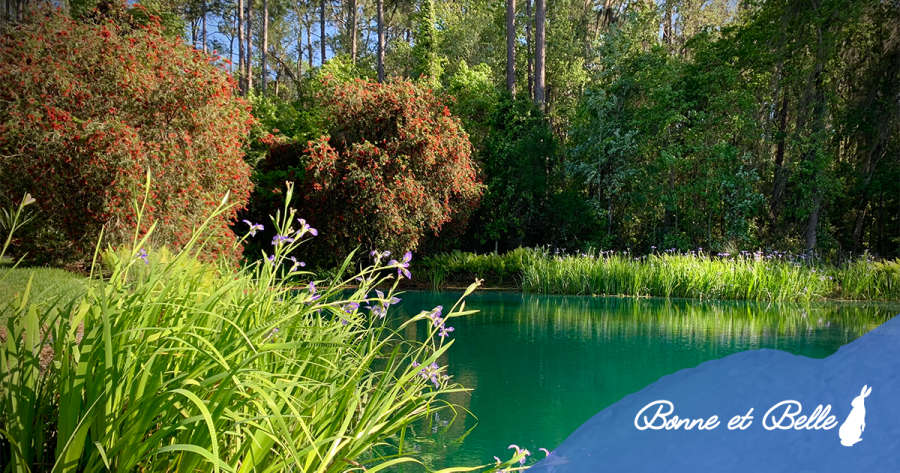 Gainesville's Own Nature Sanctuary
Just 15 minutes from the University of Florida, Bonne et Belle features acres of pure, untouched Gainesville nature. With a short drive from the city, you can explore timeless Florida forests, serene scenery, and diverse wildlife.
This property has been passed down through generations, centering on a charming farmhouse and a stunning white barn. Bonne et Belle is proud to guide you through reconnecting with nature through nature therapy, group glamping retreats, and more.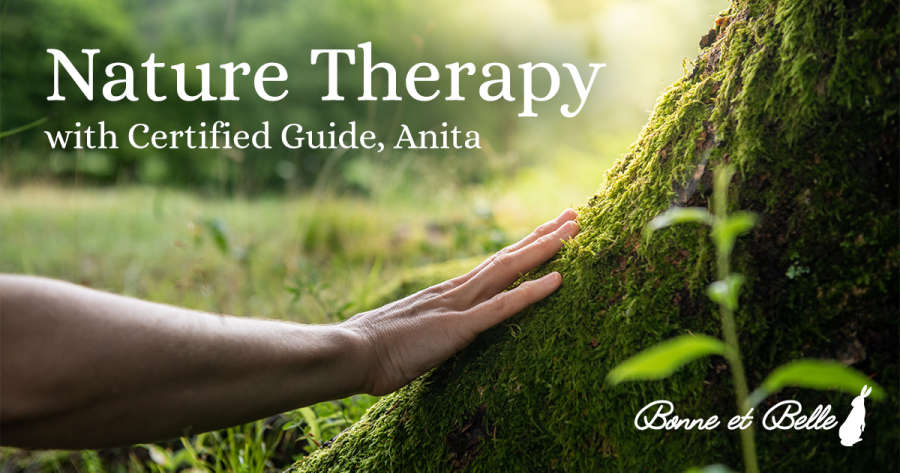 Indulge Your Senses With Nature Therapy
Living our busy modern lives, it can be easy to forget that we're wired for the outdoors. Nature is our home – a fact proven by the many health benefits we experience just from being outside. National Geographic reports that our brains have a biological response to being outdoors. The front lobe takes a break from the hyper-focus required of us in urban settings, letting us feel a state of calm unlike any other.
Nature therapy takes this connection even further. With certified guide Anita by your side, you'll immerse yourself in nature with all five senses. You'll take in the outdoors like never before, all while enjoying the proven benefits of nature therapy. Studies have shown "forest bathing" promotes mental and physical wellbeing, with effects including lowering blood pressure, improving sleep, and boosting mood.
Bonne et Belle's nature therapy sessions are private events, tailored to your group. It's the perfect experience for families, corporate teams, professionals, and other groups with up to 12 members.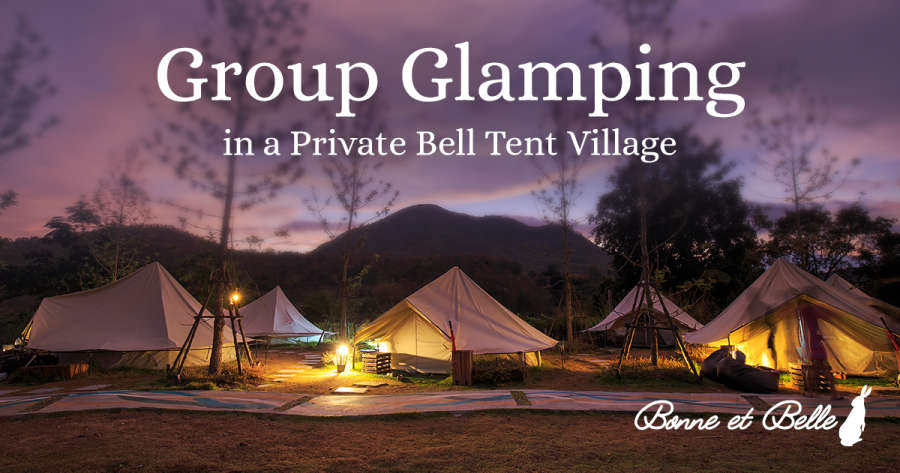 Get Away With Group Glamping
Want to experience nature without "roughing it"? Then glamping, or glamorous camping, may be right for you. This experience gives you all the modern luxuries you're used to with nature's beauty right outside.
Bonne et Belle's group glamping experience gives you access to a village of luxury bell tents surrounded by stunning natural views. Invite up to 12 guests for 2-4 nights for fun-filled days and luxurious accommodations.
Our group glamping package includes catering, luxury furnishings, and optional add-on experiences available through our Adventures Concierge. This experience is an amazing opportunity for a leadership retreat, family reunion, girls' weekend, or any other group retreat!
Bond With Our Luxury Sunset Experience
Soak up the sunset with an evening of indulgence and bonding. Bonne et Belle's Luxury Sunset Experience offers couples or groups an extravagant picnic backed by a stunning sunset.
You'll begin with a meditative experience to truly connect with the surrounding nature before settling down with a picnic blanket wherever you choose. You'll enjoy a premium charcuterie board, wine or champagne, and even the option for a crackling fire. All food and beverage options can be adjusted to accommodate your preferences.
Treat your friends, family, or partner to a gourmet meal and unmatched views. This package is the perfect end to a group event, a memorable family experience, or a romantic dinner date for couples.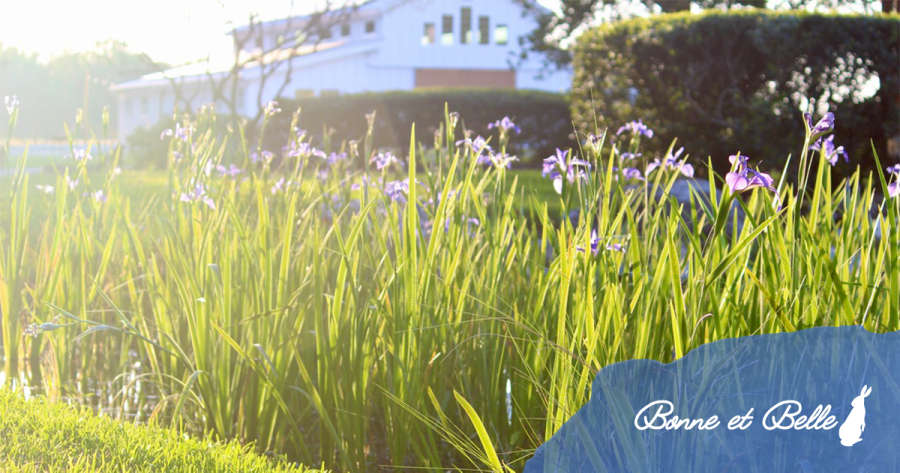 Book A Private Group Session Today!
Exploring nature is best done with friends. The experiences we offer at Bonne et Belle help you reconnect with nature, rediscover yourself, and bond with those around you. Every group option we offer combines exploration and bonding, giving you a way to create lifelong memories between your guests.
Bonne et Belle is your guide in planning an outdoor adventure. We'll guide you through local attractions, add-on experiences, and planning your unique group getaway. Contact us today to start planning your group event!